Commercial Remodeling & Restoration Services in Livonia, MI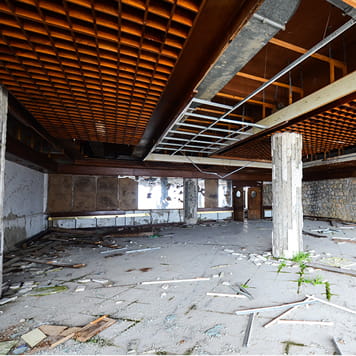 At Kapi Restoration Company, getting your business running after a disaster is our top priority.
We know that time not spent productively in the office can cost money, and you shouldn't have to worry about anything else after your property has been damaged. We're here to help with all of the questions and concerns that you may have in the event of major damage to your property and then will get to work rebuilding your business. Trust our team of licensed contractors to make your building feel like new again!

Large Loss Restoration
When it comes to a severe fire, flood or discovery of mold in your business, you need to act fast. The aftermath of these can be just as severe as the tragedies themselves if not properly mitigated. When your commercial property has largely been wiped out, you need Kapi Restoration Company in your corner. Large loss restorations call for specialized training, and our team is the most prepared company in the industry. We promptly respond to your emergency call and arrive on the scene to evaluate the damage. Once we get a feel for the severity of the situation, we clean up as much as we can and get to work repairing the property. Our goal is to not only clean and repair your building, but to build off of it and make it stronger than ever before.
Tenant Build Outs
If your office space is not as spacious as you'd like, Kapi Restoration Company can help. With an experienced team of tenant build-out contractors, we transform your current office to fit your company's specific needs. Outdated office space not only isn't practical, it's an eyesore for your employees and clients. We're professionals at making the most out of your office's current area and can add new conference rooms, kitchens, drywall, windows, flooring and more. You and your employees deserve to love your workspace. Let our team build your dream office!
Does your company have large loss damage due to a disaster or a need for a tenant build out? Contact the restoration professionals at Kapi Restoration Company today to learn more about our renovations!